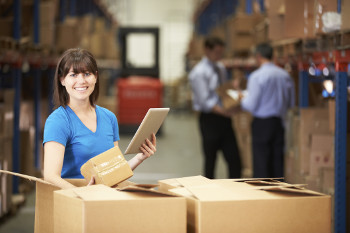 Co-Pak Packaging Corporation was founded in 1999 by Roy C. Whiston, President, after observing a distinct lack of broad and competent problem-solving expertise in the custom packaging, repacking, and kitting industry.
Since then, Co-Pak Packaging Corporation has been the "unsung hero" in getting many of the most popular consumer products to major retailers across Canada.
When we say that Co-Pak Packaging Corporation does everything, we really mean it.
We've been entrusted with packaging, handling and repackaging countless types of products to be distributed throughout Canada – usually on tight delivery schedules.
We've developed numerous forms of displays; custom and retail, temporary, semi-permanent, and permanent for retailers and wholesalers of all sizes and scales.
We work with clients to develop high quality and compelling displays. We customize, sort, and deliver marketing and promotional materials for franchisees and large-format retailers and wholesalers.
Co-Pak Packaging Corporation is able to provide end-to-end solutions; logistics to design and everything in between. Co-Pak Packaging Corporation's case studies are testament to the logistical and design challenges we have helped our clients solve.
Co-Pak Packaging Corporation is an international company servicing, but not limited to, the following areas: Canada. Greater Toronto Area (GTA), Greater Montreal Area (GMA), Greater Vancouver Area (GVA), Calgary, Halifax. USA. Chicago, New York, New Jersey, Los Angles, Dallas, Seattle, Atlanta, Charlotte, Kansas, Miami. Europe. London, Paris, Barcelona, Frankfurt, Milan, Prague, Budapest. ASIA. Mumbai, India, Bangkok, Thailand, Manila, Philippines, Hangzhou, Beijing, China, Colombo, Sri Lanka. Brazil. Sao Paolo.