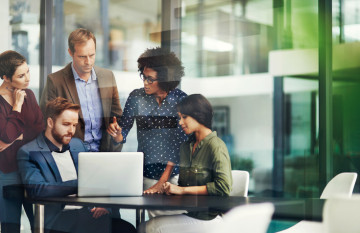 In 2013, Co-Pak Packaging Corporation introduced d3 as a new business unit dedicated to Display Solutions. As a member of the Co-Pak Packaging Corporation family, d3 specializes in display solutions that give our partners' products the competitive edge to win at retail by driving sales growth through strong shopper connections.
d3 can custom DEFINE • DESIGN • DELIVER any type of display to effectively showcase your products. Our custom displays include retail-ready, temporary, semi-permanent, permanent, and display-ready pallets for virtually any application.
Measured merchandising and product presentation solutions are available through our services that are designed to drive sales growth through a strong shopper connection. Our custom displays are an ideal addition to your store when you only have 5 seconds to convert shoppers to purchasers. d3 brings the science behind retail displays to every project, plus the practical solutions that come from experience, making an impressive feature of your custom displays in your storefront.
By working together with us at Co-Pak Packaging Corporation and d3 to build your ideal custom displays and retail solutions, you'll find that your business can scale on-time and according to plan. Co-Pak Packaging Corporation's large production and staging facility, combined with d3′s display-designing and building experience, as well as retailer and shopper insights, allows us to meet all your design and distribution needs.
If you have questions about our products and services, or if you would like to work with us as a strategic partner with displays, packaging, fulfillment, and shipping, contact us at Co-Pak Packaging Corporation today to learn more about our many offerings. We look forward to helping your business succeed.