When you turn to us for shrink wrap services in Canada, you can rest assured that your product, brand, and company are all in good hands.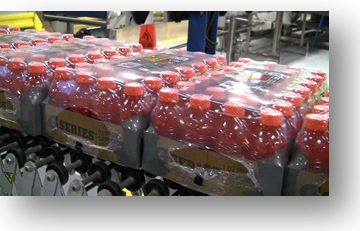 Here at Co-Pak, we're all about helping your product "win" in-store, which is why we offer a huge selection of shrink wrap services. Shrink wrap is a cost-effective, simplified way to package your product and provide information about it to shoppers as they browse. The best part about our shrink wrap services, however, is that they're based on our philosophy of doing whatever it takes to build your brand and help you take your profitability to a new level.
When your business turns to us to take advantage of our shrink wrap services in Canada, we'll sit down with you and listen to exactly what you want and need. From there, we'll come up with a plan of action to successfully package your product for logistic and marketing success. We want you to be completely happy with the way your newly packaged product turns out, so never hesitate to speak up and give your opinion. Our team welcomes your input and is always more than happy to hear from you.
When you turn to us for shrink wrap services, you can rest assured your product, brand, and company are all in good hands. We take full responsibility and ownership of all tasks, so you can rest easy knowing we're taking care of the little details that matter most. If you're ready to get started, get in touch with us at Co-Pak today. We look forward to hearing from you!
---
Co-Pak can provide the right shrink wrap services for your needs! We provide quality products and services in Vancouver, Canada and worldwide including, the Greater Toronto Area (GTA), Greater Montreal Area (GMA), Calgary, Halifax. USA. Chicago, New York, New Jersey, Los Angles, Dallas, Seattle, Atlanta, Charlotte, Kansas, Miami. Europe. London, Paris, Barcelona, Frankfurt, Milan, Prague, Budapest. ASIA. Mumbai, India, Bangkok, Thailand, Manila, Philippines, Hangzhou, Beijing, China, Colombo, Sri Lanka. Brazil. Sao Paolo.