Pharmaceutical product packaging presents some of the toughest challenges for packaging corporations like us here at Co-Pak Packaging Corporation. This is because there are many variables about how the products are used and who uses the product. Product packaging for clinical settings and blind trials must be vastly different than packaging used for pharmacy and drug store distribution. To be permitted to handle, package, label and re-label pharmaceuticals, a company must hold the Health Canada issued drug establishment licence.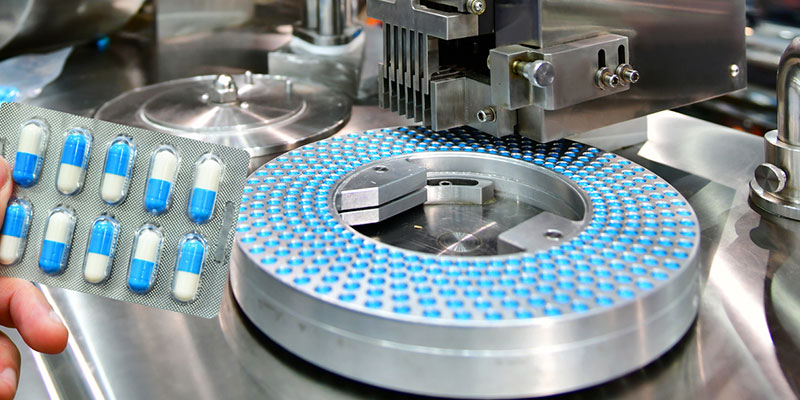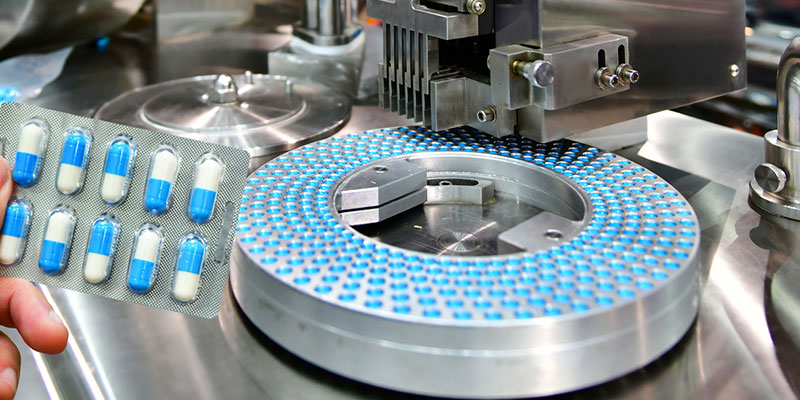 We hold the necessary licence and are standing by to help design the appropriate product packaging for your pharmaceuticals, to showcase your product as appropriate, but also to label it and protect it as necessary to prevent damage and degradation during storage and transport. Our product packaging can be designed to protect your product from light and UV damage. It can also protect from moisture and exposure to gases like oxygen and carbon dioxide. One commonly used product is coldformed aluminum, which is perfect for blister packs and blocks light. Another option is vials with protective sleeves. We can also fit bottles with a coil that keeps your bottled product safe during transport.
To design the perfect product packaging for your unique needs, it will be important that we know all we can about your product, where it will be stored, who will use it and any other relevant information. Does it need to be refrigerated? Does it need serialization to make tracking it easier? Will it be used in a clinical setting or distributed commercially? Once we have the information we need, you can expect us to use best practices to create appropriate, affordable product packaging to meet your needs.