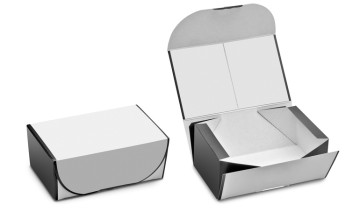 It's very likely that you rely on consumer feedback to provide you with much-needed information about your products, including the packaging and delivery methods. What may present challenges is the need to ensure that your products are properly packaged while also achieving your branding goals. One solution that often provides a nice compromise between cost and branding is custom packaging, which not only offers your customers something unique, but can also set your business apart.
Custom packaging must include more than just your branding logos or a unique colouration for each product. Custom packaging should represent your business in the way it fits your product specifically, while providing protection during transit to your customer's door. Creating unique packaging starts at the drawing board with your products in-hand and ends with a great fulfillment service that knows exactly how to manage and ship your products in the packaging that is customized for you.
You may wonder about controlling costs and whether custom packaging is a good investment. One important thing to consider as you weigh your options is the way you feel when a plain, brown package arrives at your door, compared to a colourful package with a bold logo that makes you excited about the product you are about to see. Not only can your custom packaging make a statement the moment it arrives at its destination, but your happy customers will remember your brand and come back for more products – making it a great ROI.
At Co-Pak Packaging Corporation, we know that developing custom packaging requires some thought and attention to detail. Whether you need registered full colour or clear shrink wrapping, tamper proof/tamper evident packaging, custom sleeving, blister packaging or just simple polybagging, we will provide the answers. We can provide a full scope of services to ensure you get great results from warehouse to fulfillment to delivery. Contact us today to learn more.