At Co-Pak Packaging Corporation, what lets us come up with foolproof packaging solutions for each and every one of our clients, simultaneously removing headaches along the way, is our signature, six-step process. Here's a closer look at each one of these steps, so you know what to expect when we create end-to-end packaging solutions for your brand.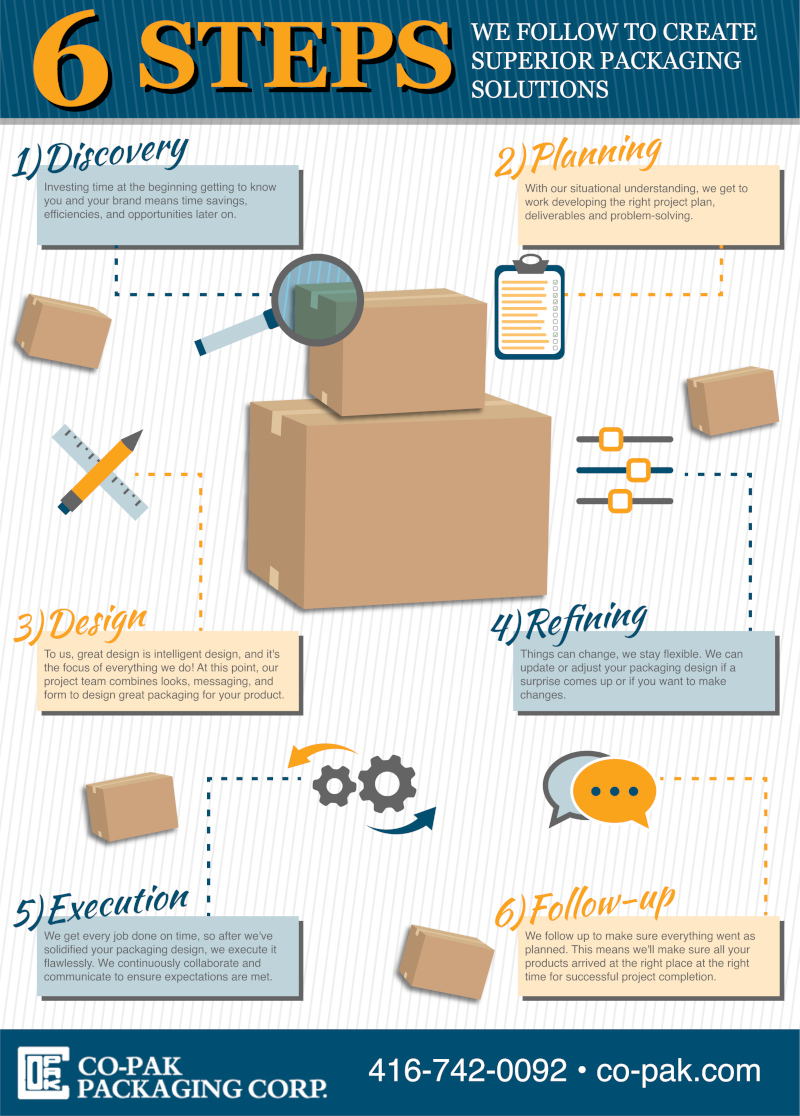 1.   Discovery—Investing time at the beginning getting to know you and your brand means time savings, efficiencies, and opportunities later on. During the discovery stage, we ask all the right questions and outline the full scope of the project based on your objectives.
2.   Planning—With our situational understanding, we get to work developing the right project plan and deliverables. We also use this step as our problem-solving stage, during which we identify opportunities and solutions.
3.   Design—To us, great design is intelligent design, and it's the focus of everything we do! At this point, our project team combines looks, messaging, and form to design great packaging for your product.
4.   Refining—Things can change, which is why we stay flexible at all stages of development, particularly during the refining stage. During this step, we can update or adjust your packaging design if a surprise comes up or if you want to make changes.
5.   Execution—We get every job done on time, so after we've solidified your packaging design, we execute it flawlessly. We continuously collaborate and communicate with you to ensure your expectations are met.
6.   Follow-up—We follow up to make sure everything went as planned. This means we'll make sure all your products arrived at the right place at the right time for successful project completion.