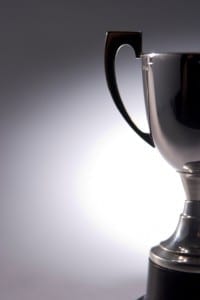 At Co-Pak Packaging Corporation, we're all about helping your brand "win" in stores, which is why each and every one of the packaging solutions we create is based on a specific formula. With our packaging solutions, we'll make sure your products stand out on shelf or in display, engage shoppers, communicate a message, and ultimately close the sale.
There are several things effective packaging solutions need to contain to "win" in a retail setting. These include:
• Visibility—In a crowded retail setting, the best way to make your packaging stand out in stores is to contrast it to its surroundings and interrupt the shopper. This can be done by using unique shapes, vibrant colours, co-packing materials and strong graphic elements.
• Engagement—Once your packaging has gotten a shopper's attention, it has to make the consumer want to know more or deliver a relevant value-added message in five words or less! Co-Pak Packaging Corporation can assist you through our shopper insights and years of retail experience.
• Communication— Five words can make or break your product's sales performance. To convince a shopper that they need your product, you need to understand the mindset of not just your consumer, but also the shopper.   For example, if your product is an all-natural cleaning solution, you may want to make the shopper feel better about buying a natural product, or propose a solution to a common problem associated with other non or less-natural cleaning products.
• Functionality—The functionality of your packaging plays a large role in whether customers will want to use it or shoppers can easily handle it.
When you turn to us for packaging solutions, we won't stop at anything to ensure your brand's packaging has what it takes to "win" in stores. Get in touch today to find out how we can take your brand to a new level of success.