Your products are in good hands with our shrink wrap services.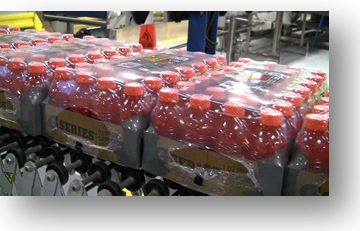 At Co-Pak Packaging Corporation, we want your product to win at retail! This is why we maintain a huge selection of shrink wrap services ideal for products of nearly any type in nearly any industry. We often recommend shrink wrap because it is a simple, cost-effective way to package products and provide basic information to shoppers while they browse. We think the best part about our shrink wrap services, however, is that we base them on our commitment to doing whatever it takes to build up your brand and improve your bottom line.
After you turn to us for shrink wrap services in Montreal, Quebec, we'll consult with you to determine exactly what you need and want. After we do this, we'll devise a workable plan of action to not only package your products successfully, but also ensure they meet your requirements for logistics and marketing. Overall, we're here to make sure you're happy with the packaging on your product, so don't be afraid to let us know what you think. We're always open to client input because we know that when it comes down to it, you're the only one who knows what's best for your brand.
Your company, brand, and product are all in good hands when you turn to us for shrink wrap services. We're here to manage the little details that matter most, so let us handle all your product packaging needs. Give us a call today at Co-Pak Packaging Corporation to find out more!
---
At Co-Pak Packaging Corporation, we offer shrink wrap services throughout Canada, including the GTA, Montreal, Toronto, and Vancouver.