Our shrink wrap services are good for your product and brand.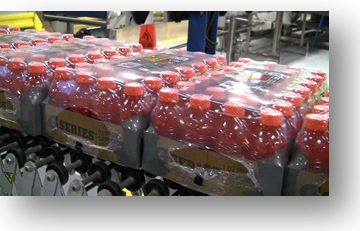 We're all about making your product "win" in-store, which is why we proudly offer a varied selection of shrink wrap services here at Co-Pak Packaging Corporation. A simplified, cost-effective way to package products and provide information simultaneously, shrink wrap is a great way to go for product packaging. We'll come up with a customized option for shrink wrapping your product to help you build your brand and boost your profitability.
Turn to us for shrink wrap services in Vancouver, British Columbia, and we'll consult with you to determine exactly what you want and need. After that, we'll devise a plan of action for effectively packaging your product for greater marketing and logistical success. You'll be more than happy with the way your newly packaged product turns out as long as you speak up, tell us your opinion, and trust our collaborative, experience-based approach.
We recommend shrink wrap services often because shrink wrap is a popular packaging product known for its flexibility and strength. If you don't have a huge budget and you want to package multiple products within one unit, shrink wrapping is the way to go!
Your brand, product, and company are in capable, experienced hands when you turn to us for shrink wrap services. We always take ownership and full responsibility of our work, so you can feel confident the details that matter most will be taken care of. Get in touch with us at Co-Pak Packaging Corporation today to find out more about how we can meet your packaging and fulfillment needs!
---
At Co-Pak Packaging Corporation, we offer shrink wrap services throughout Canada, including the GTA, Montreal, Toronto, and Vancouver.